Our Staffs
Quality, workmanship, attention to detail and Unrivalled reliability are among the factors that have contributed to our on-going success. Our skilled and experienced workforce, are all trained to the required levels and are all fully conversant with all aspects of industry standards and best practice. Rawabi Bid Bid Trad & Cont. LLC staff are motivated and focused on our goals and strive to ensure that only the most professional Service is provided for our clients.
Proposed Organisation Structure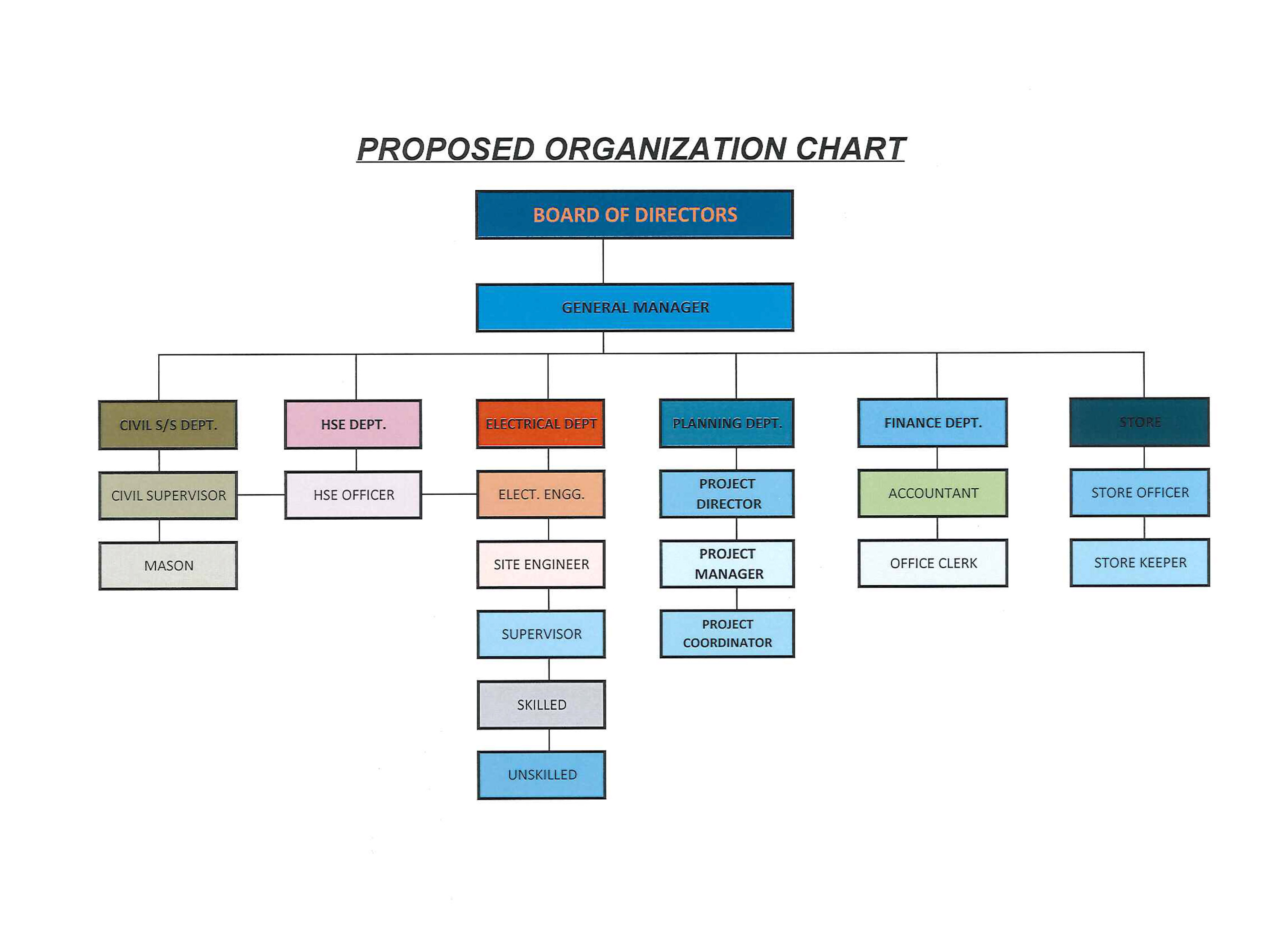 Health & Safety
Employees Responsibility
Rawabi Bid Bid Trad. & Cont. LLC electrical is committed to high standards of health and Safety and its key objectives are, so far as is reasonably practicable, to prevent all accidents and injuries, to conserve the environment and avow damage to property the above act and as far as reasonably practicable undertake to carry out the following policy:
A : To provide and maintain equipment, machinery and system of working which is safe and without risk to health.
B : To ensure there is no risk to health and safety of all persons including those not in our employment when handling, storing or transporting any article or substance.
C : To provide information, instruction, training and supervision as it is necessary to ensure the health and safety while at work, of all our employees.
D : To provide and maintain safe premises and means of access to and from anyplace of work under our control.
E : To provide a working environment without risk to health and safety.